Travel Tips
Here are some free tips to make your visit in Pagadian productive and pleasant:
Say "Maayong buntag" for Good Morning, "Maayong hapon" for Good Afternoon, and "Maayong Gabi-i" for Good Evening. It will put a smile on the local's face.
Contact the City Tourism Office (CTO) for event listings and information. The CTO holds regular events and festivals.
Hire a tricycle late in the afternoon and take a ride from the port to the rotunda, then to Mt Palpalan for sunset. Make sure you bring your camera.
The best time to visit Pagadian is definitely in December and January. The climate is cooler, the people are in a festive mood, and everybody will be excited to show you around.
Biyahe na!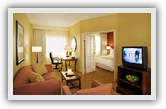 Pagadian City is the capital of the province of Zamboanga del Sur and the seat of government of Region IX. When regional offices in Zamboanga City started transfering over five years ago, the City of Pagadian has been on an economic and cultural upsurge, melding together diverse colonial and ethnic influences.

Majority of the locals still speak Cebuano although Filipino (aka Tagalog) is now widely spoken as a common ground for the non-Cebuano speakers, particularly the Chavacano-speaking Zamboangueños. In general, English is widely understood and spoken, so tourists need not worry about any language barrier.
Download and print the City Map for your convenience.
Location Map
How to get here
Fly direct to Pagadian from Cebu and Manila via


For hassle free transfers, we can pick you up at the airport for a minimal fee of P60/person or from the bus terminal (IBT) for a fee of P40/person.


It takes about 15 minutes to get to the hotel from the airport and vice versa.


In the rainy season (June to November), it is recommended to take the morning flight as it can get very dark and wet in the afternoon in Pagadian.


All major bus lines pass through Pagadian en route to and from Zamboanga City, Ipil, Dipolog City, Ozamis City, Oroquieta City, Cagayan de Oro City, and Iligan City.